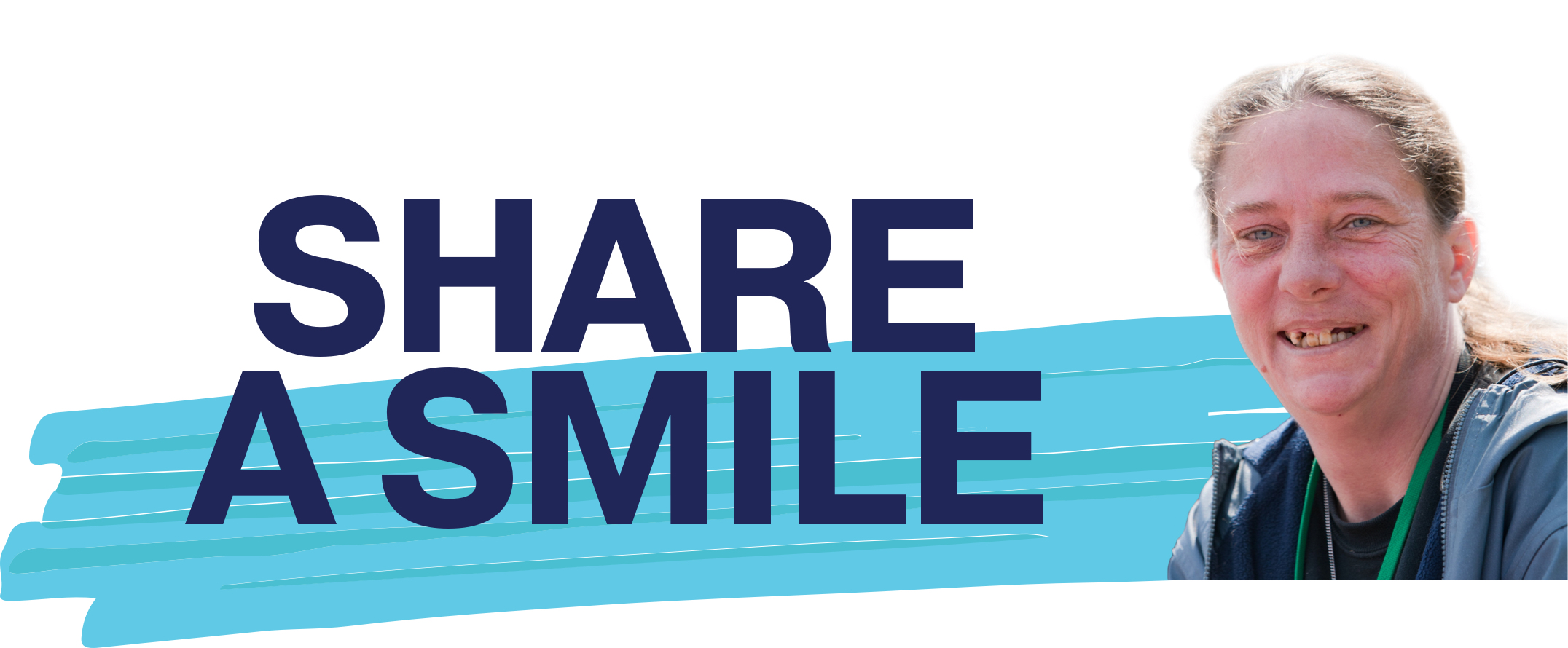 Providing a New Smile to a Member of Our Community
Muir Oral, Facial, & Dental Implant Surgery of Walnut Creek is proud to announce its 2022 Share A Smile recipient. This life-changing program provides a deserving recipient who lives in or near Walnut Creek and the East Bay with a complete smile makeover free of charge.
Donna, 52, is an auctioneer living in Concord. In her application, she described her dental situation as "mostly gone-wrong root canals and breakage." Donna mentioned having broken crowns, decay under crowns, and broken teeth. She wants to have the amazing smile she once had and to not be devastated whenever she looks at her smile in the mirror, remembering her straight, nice teeth. As an auctioneer, Donna wrote that her mouth is her business, and she said that it's more important to her than just wanting to look happy or feel pretty. It's now about functionality overall. As she loses more teeth, it gets more difficult to do the job she loves. Donna has already overcome a lot. She once weighed more than 300 pounds, but in 2007, knowing that she was unhealthy and overweight, she had gastric bypass surgery that was a catalyst to change her life. She lost more than 160 pounds, ran marathons, and did other things that she couldn't do before. Her life was going great; she was more involved in the community and even worked as a crime prevention commissioner for the police department. Then, her world changed again. She became addicted to alcohol and destroyed her health, family, and job. As she hit a new low, she once again built herself back up into the person she knew she was, facing and overcoming the obstacles in front of her. She is now hoping to live the life she had taught others to live when she was a facilitator for a weight loss support group—by becoming a "triple D threat." This motto of living a disciplined, dedicated, and determined life continues to motivate her in every aspect of life.
Now it's our turn to help Donna continue to be a "triple D threat" by giving her a new smile. We know that by helping her improve her life, she will be able to continue to help others in every aspect of her life, too. We want her to feel alive again and give her a smile that gives her pride and confidence in all she does.
Stay tuned to our Facebook and Instagram pages as we restore Donna's smile!
Learn more about dental implants and full-arch restoration to see how they can benefit your smile. Whether you need to replace one tooth or an entire arch of teeth, our team has a solution for you.